Certified Hand Therapist
What is a Certified Hand Therapist?
You may be wondering why I have sent you to a Certified Hand Therapist, or CHT. It is important that you understand why I sent you to therapy, and why I have insisted on a CHT. Read on, and I think that you will agree with me. I think that your hand is important, that is why I have devoted my professional life to studying hand surgery; doing hand surgery research; organizing local, regional, national, and international hand surgery meetings; and treating hand patients. Hands are very complicated, the healing process is intricate, and special skills are needed to give you the best outcome. Most hand surgeons agree: we could not be the profession that we are without the close cooperation of CHT's. I know that I need them for many of my procedures.
If I have referred you to a CHT, I only did so because I thought it was the best for you. If I did not refer you to hand therapy, your condition must not be one that benefits from it. Please discuss it with me.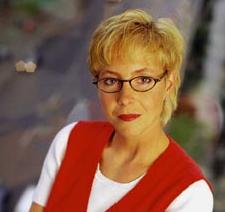 Up to date knowledge
Highly qualified
Committed to patients
Strong record of excellent results
Rigorous training
Rigorous testing to qualify as a CHT
A Certified Hand Therapist (CHT) is an occupational therapist or physical therapist who has a minimum of five years of clinical experience, including 4,000 hours or more in direct practice in hand therapy. In addition, the Certified Hand Therapist has successfully passed a comprehensive test of advanced clinical skills and theory in upper quarter rehabilitation. Because of changes in the profession, every CHT is required to demonstrate continued professional development and competency by recertifying every five years. Learn more here.
If you need to find a CHT near you, please click here and enter the name of your city. If you live close to my office, I normally use Hand Therapy of Marin, at 5 Bon Air Road. You can easily walk to it from my office. It is about 200 yards away, just over the bridge over the Corte Madera Slew. (Note: I have NO FINANCIAL INTEREST in Hand Therapy of Marin, and obtain absolutely no compensation of any kind from Hand Therapy of Marin [although they do sent me a box of cookies at Christmas!]).
Would you like to search the medical library of the National Library of Medicine for scientific papers on this topic? Just click on the Pub - Med image:
Remember the admonition from the Patient Education Links Page: the Internet has a lot of information, much of it incorrect. I have reviewed the sites that I have linked to, and have only linked to sites when I personally know the surgeon who posted it, or am a member of the organization that posted it. However, I may not agree with all that is on that site, and it may have changed since I reviewed it. If any of the information is not consistent with what I have told you, please download the material and bring it in.